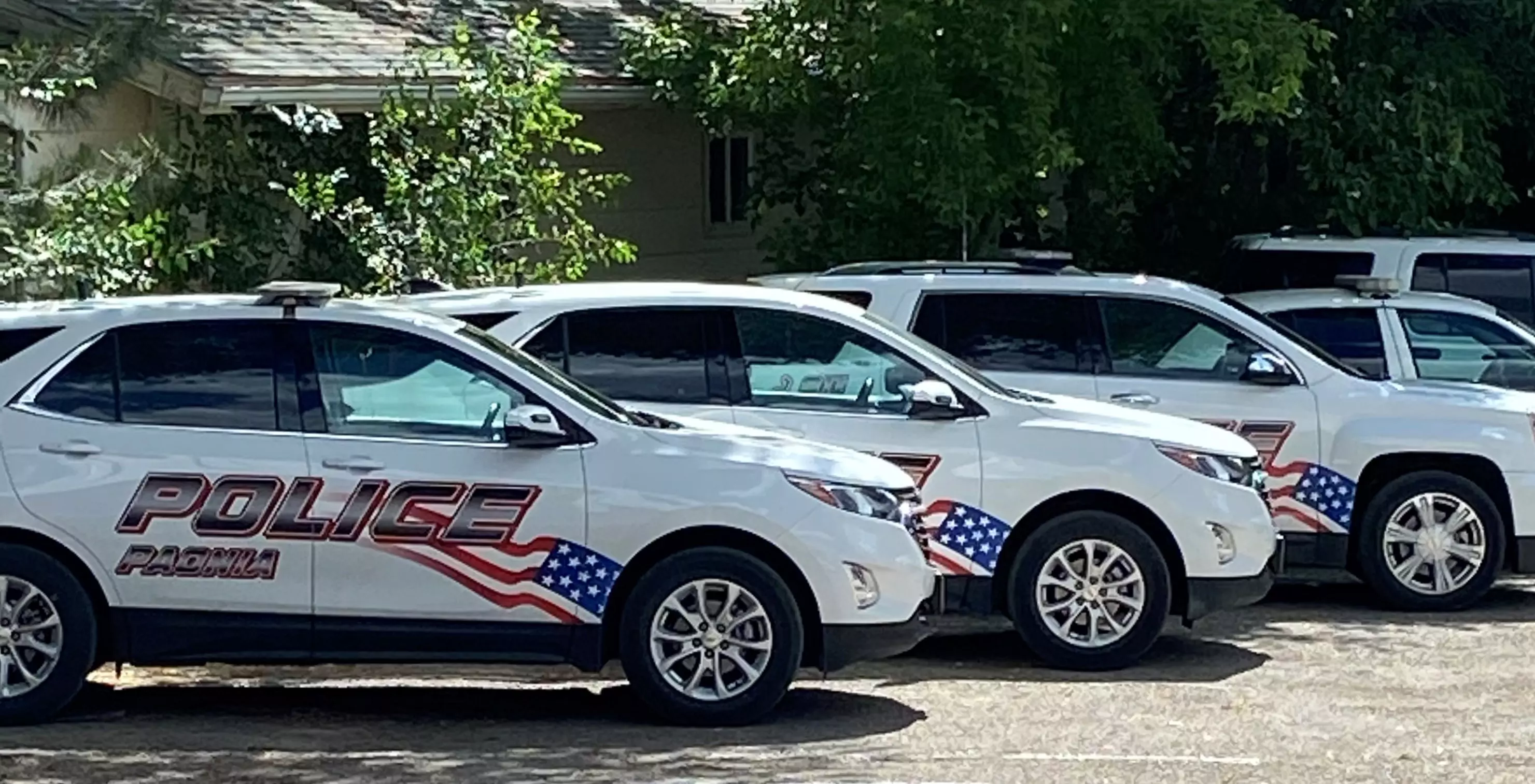 The Town of Paonia Police Department exists to serve all people within our jurisdiction with respect, objectivity and compassion.  Prevention of crime and the protection of life and property through the enforcement of laws and ordinances is our top priority. The Town of Paonia Police Department is dedicated to providing a quality work environment and the development of its members through effective training and leadership.
Hours: 8:00 AM to 4:30 PM, Monday through Friday
Phone:  970-527-4822 during office hours
   Non emergent calls can be made to Dispatch at 970-874-2015
   All emergency calls should be made to 911
                                      Our Team
Sergeant Matt Laiminger - mlaimingerppd@townofpaonia.com
Corporal Garrett Henderson - ghendersonppd@townofpaonia.com
Investigator Patrick Hinyard - phinyardppd@townofpaonia.com
Officer Lance Kramer - lkramerppd@downofpaonia.com
Officer Bryce Connett - bconnettppd@townofpaonia.com
The Paonia Police Department offers Regular and Certified VIN inspections. 
A Regular VIN inspection is $10 and is required for:
A title correction

Vehicles with out-of-state title or registration

Purged Colorado Titles. 
A Certified VIN inspection is $50 and is required for:
Bonded Titles

Salvaged Titles

Lost Title
Bicycles and the Road
Did you know Per Colorado Revised Statute 42-2-1412, bicyclists must follow the same rules as a vehicle including stopping at stop signs? There has been some confusion about the point system for bicycle riders. Bicycle riders who receive a citation for any violation are required to pay the same fine and fees as a person driving a motor vehicle, but are assessed no points against their license. If you have any questions please feel free to contact the police department at (970) 527-4822 and be safe. Chief Neil Ferguson
See this handy guide for more information, and thank you.
http://www.fcgov.com/bicycling/pdf/cbm-colobikestatutes.pdf